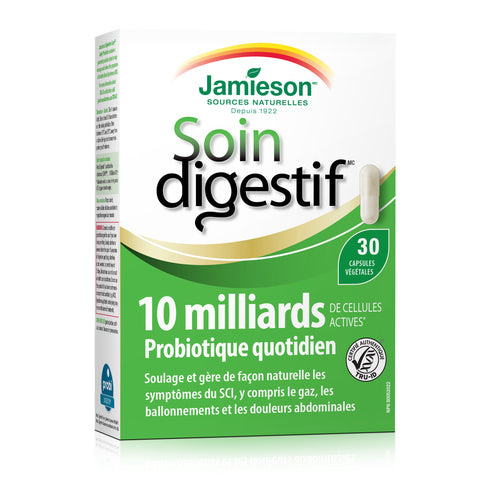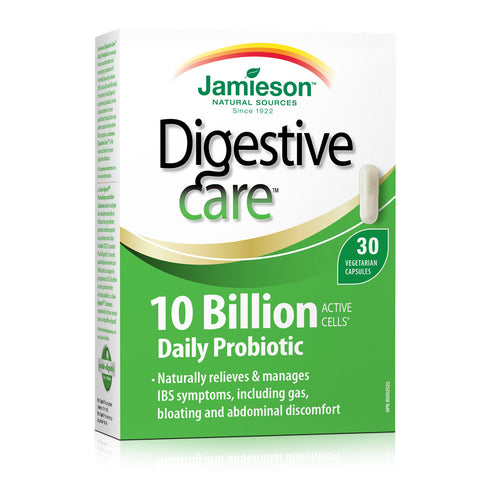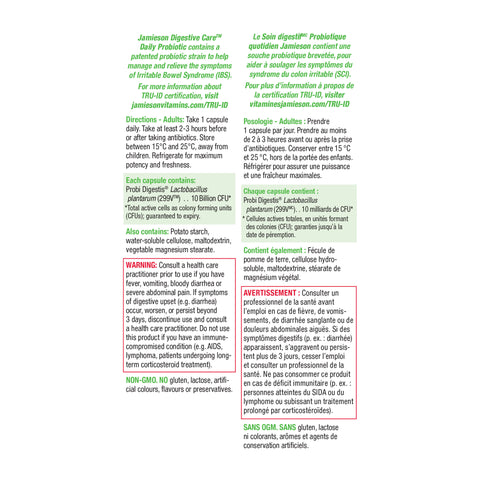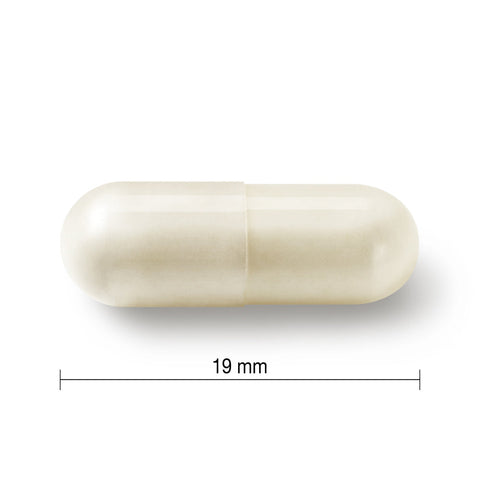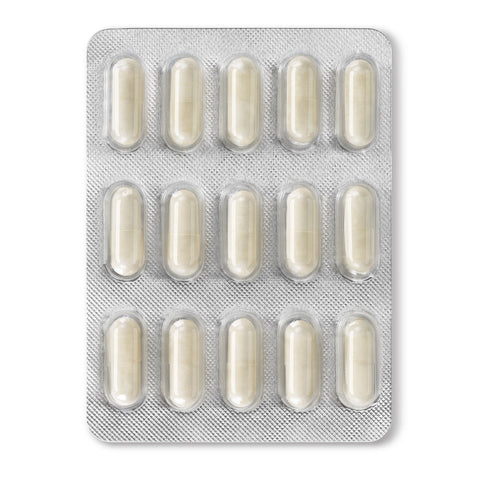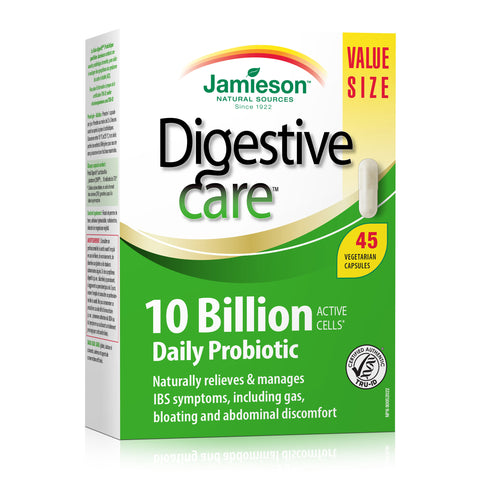 Digestive Care | 10 Billion | Daily Probiotic
Short Dated: Expires 07/30/2024. Final Sale.
SKU: 7914
Barcode: 64642079145
Helps Manage IBS Symptoms
Jamieson Digestive Care Daily Probiotic to manage the uncomfortable and annoying symptoms of Irritable Bowel Syndrome (IBS) naturally and effectively. It contains Probi Digestis, a patented probiotic strain substantiated in more published studies than any other strain to help relieve IBS symptoms. Jamieson Digestive Care is the natural choice for your digestive balance.
Helps relieve IBS symptoms
Helps manage IBS symptoms
With Probi Digestis probiotic strain
10 Billion CFU
Ingredients
Each Capsule Contains:
Probi Digestis® Lactobacillus plantarum (LP299V®) 10 Billion CFU*
Guaranteed to expiry.
Non-Medicinal Ingredients:
Potato starch, water-soluble cellulose, maltodextrin, vegetable magnesium stearate.
NON-GMO. NO gluten, lactose, artificial colours, flavours or preservatives.
Directions
Adults: Take 1 capsule daily. Take at least 2-3 hours before or after taking antibiotics. Store between 15°C – 25°C, away from children. Refrigerate for maximum potency and freshness
Number of Servings:
Warnings
Consult a health care practitioner prior to use if you have fever, vomiting, bloody diarrhea, or severe abdominal pain. If symptoms of digestive upset (e.g. diarrhea) occur, worsen, or persist beyond 3 days, discontinue use and consult a health care practitioner. Do not use this product if you have an immune-compromised condition (e.g. AIDS, lymphoma, patients undergoing long-term corticosteroid treatment). This product has come into contact with soy. Do not use if you have a soy allergy.
Our 360° Quality™ Promise
At Jamieson, being Here For Your Health means a commitment to the highest quality standards, from ingredient sourcing to the shelf.
This commitment is part of the reason we're Canada's most trusted health and wellness brand.