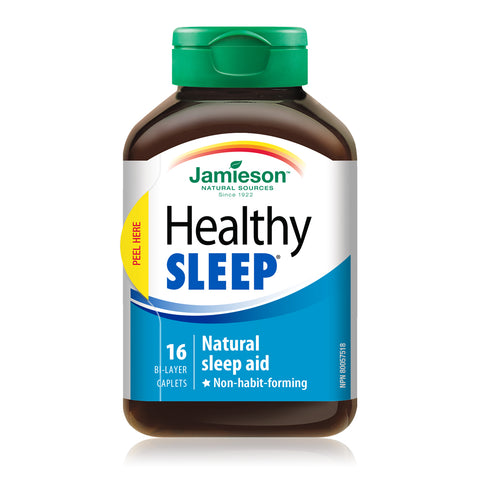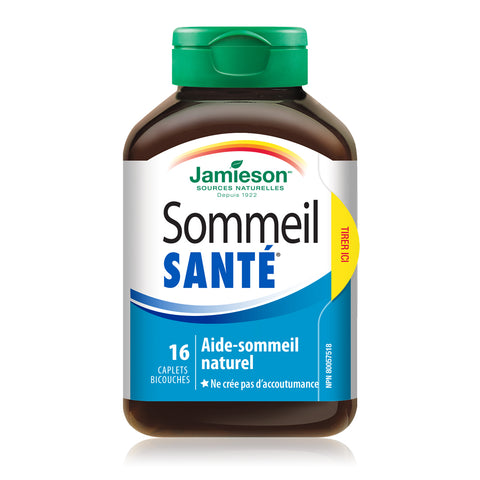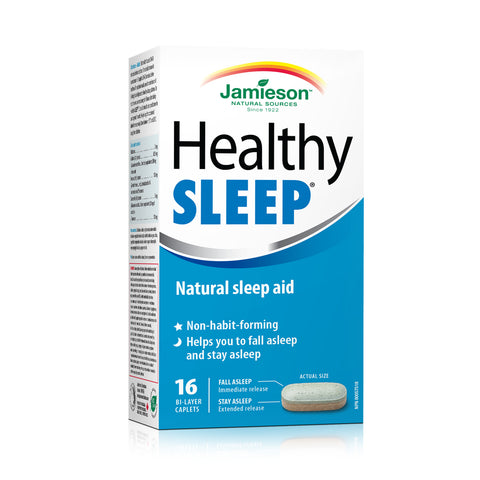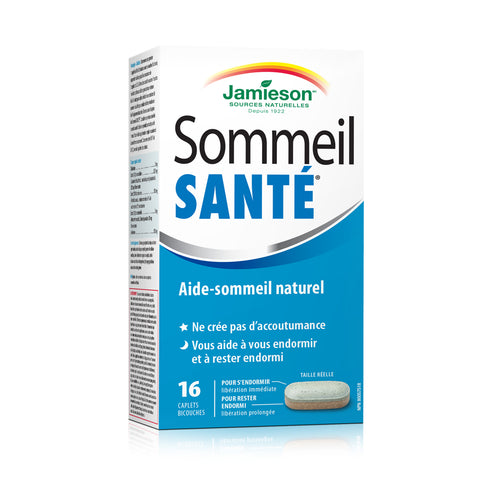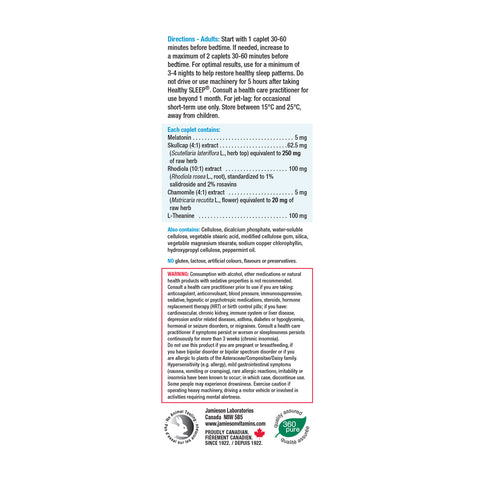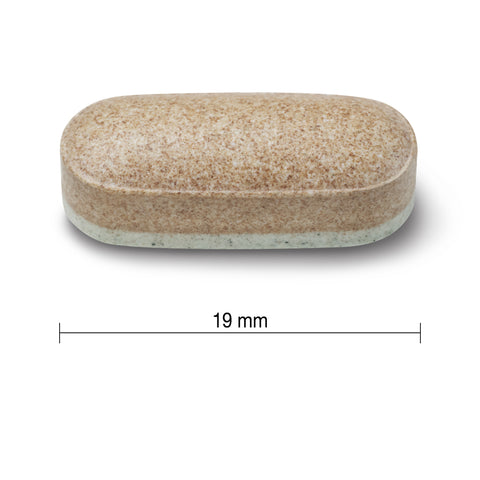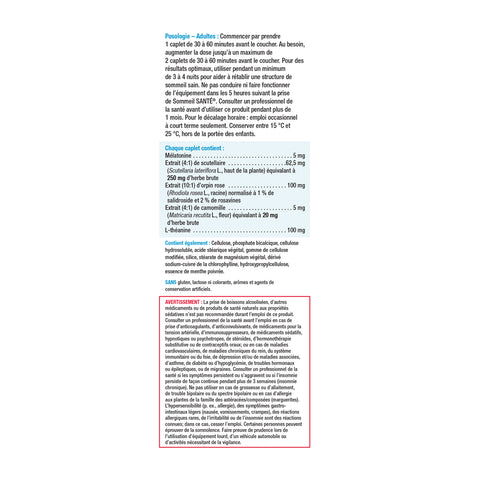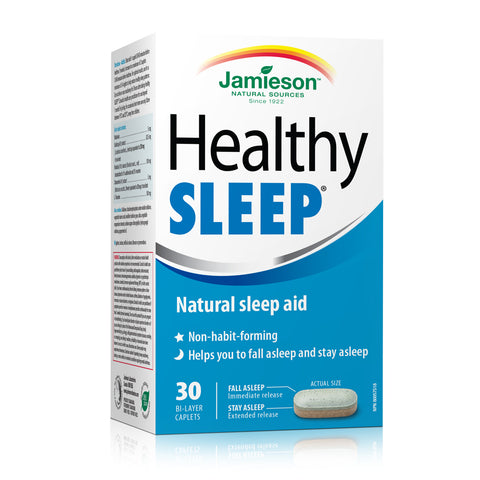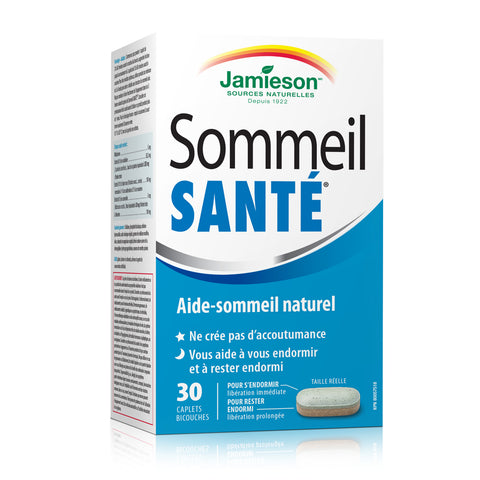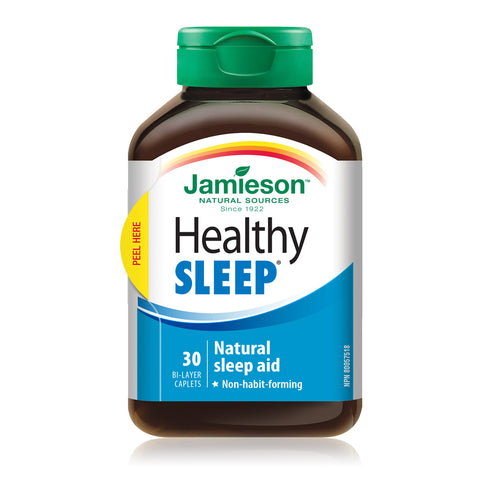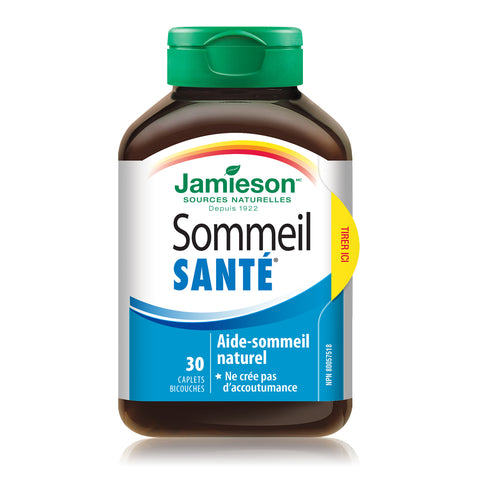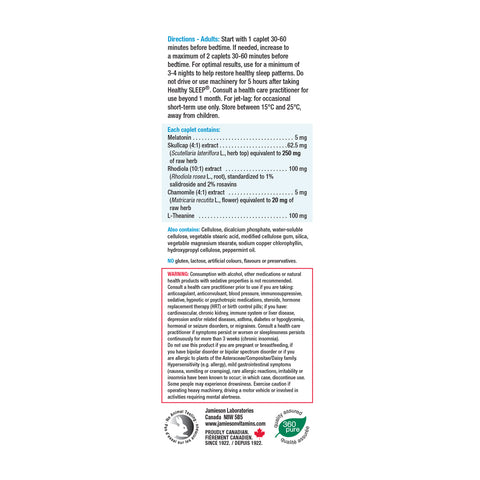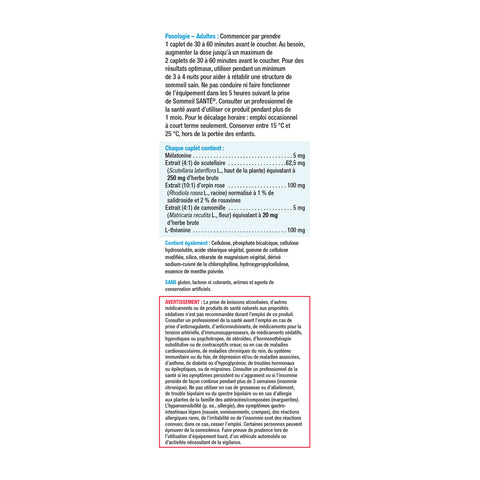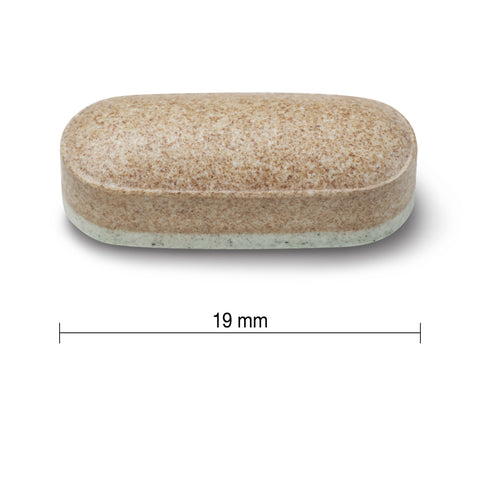 Healthy SLEEP
SKU: 7798
Barcode: 64642077981
Healthy SLEEP is a non habit-forming natural sleep aid that helps reduce the time it takes to fall asleep, increases total sleep time and improves sleep quality.
Non-habit-forming natural sleep aid
Helps you fall asleep and stay asleep
Blend of premium herbals and 5 mg of melatonin
Extra-strength
Ingredients
Each Caplet Contains:
Melatonin 5 mg
Skullcap (4:1) extract1 62.5 mg
Rhodiola (10:1) extract2 100 mg
Chamomile (4:1) extract3 5 mg
L-Theanine 100 mg
(Scutellaria lateriflora L., herb top) equivalent to 250 mg of raw herb
(Rhodiola rosea L., root), standardized to 1% salidroside and 2% rosavins
(Matricaria recutita L., flower) equivalent to 20 mg of raw herb
Non-Medicinal Ingredients:
Cellulose, dicalcium phosphate, water-soluble cellulose, vegetable stearic acid, modified cellulose gum, silica, vegetable magnesium stearate, sodium copper chlorophyllin, hydroxypropyl cellulose, peppermint oil.
NO gluten, lactose, artificial colours, flavours or preservatives.
Directions
Adults: Start with 1 caplet 30-60 minutes before bedtime. If needed, increase to a maximum of 2 caplets 30-60 minutes before bedtime. For optimal results, use for a minimum of 3-4 nights to help restore healthy sleep patterns. Do not drive or use machinery for 5 hours after taking Healthy SLEEP. Consult a healthcare practitioner for use beyond 1 month. For jet-lag: for occasional short- term use only.
Number of Servings: 8 - 16
Warnings
Consumption with alcohol, other medications or natural health products with sedative properties is not recommended. Consult a health care practitioner prior to use if you are taking: anticoagulant, anticonvulsant, blood pressure, immunosuppressive, sedative, hypnotic or psychotropic medications, steroids, hormone replacement therapy (HRT) or birth control pills; if you have one of the following conditions: cardiovascular, chronic kidney, immune system or liver disease, depression and/or related diseases, asthma, diabetes or hypoglycemia, hormonal or seizure disorders, or migraines.
Consult a health care practitioner if symptoms persist or worsen or sleeplessness persists continuously for more than 3 weeks (chronic insomnia).
Do not use this product if you are pregnant or breastfeeding, if you have bipolar disorder or bipolar spectrum disorder or if you are allergic to plants of the Asteraceae/Compositae/Daisy family.
Hypersensitivity (e.g. allergy), mild gastrointestinal symptoms (nausea, vomiting, or cramping) rare allergic reactions, irritability or insomnia have been known to occur; in which case, discontinue use.
Some people may experience drowsiness. Exercise caution if operating heavy machinery, driving a motor vehicle or involved in activities requiring mental alertness.
Our 360° Quality™ Promise
At Jamieson, being Here For Your Health means a commitment to the highest quality standards, from ingredient sourcing to the shelf.
This commitment is part of the reason we're Canada's most trusted health and wellness brand.