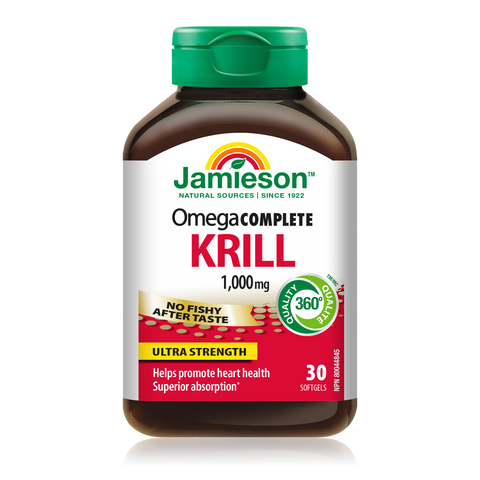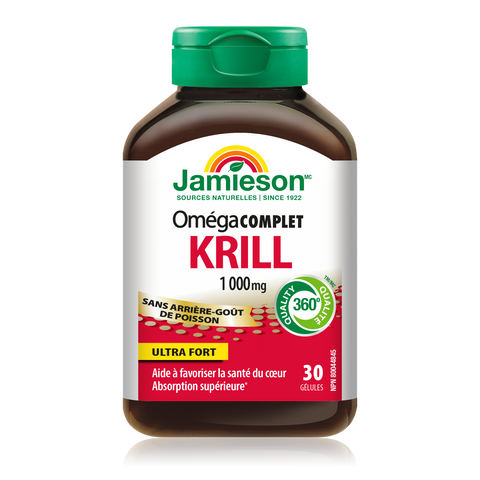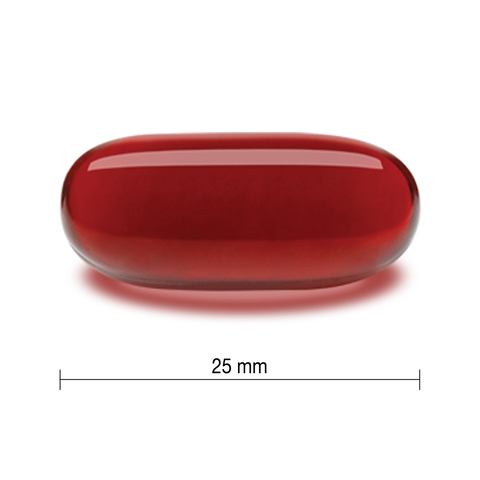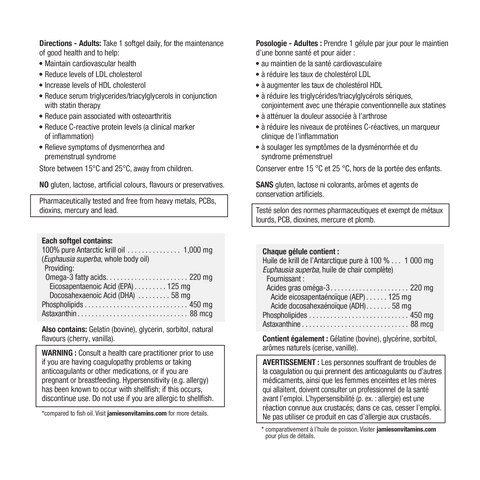 Omega Complete | Pure Krill Oil | Ultra Strength
SKU: 7846
Barcode: 64642078469
Superior Absorption Omega-3s
Omega COMPLETE Pure Krill Oil is made from 100% pure Antarctic krill oil. Antarctic krill oil contains significant amounts of the omega-3 fatty acids EPA and DHA, and the potent antioxidant, astaxanthin. These easy-to-swallow softgels are highly absorbable with no fishy repeat.
Helps promote heart health
Pure krill oil
No fishy aftertaste!
Superior omega absorption vs. regular fish oil
Easy-to-swallow softgel
Ingredients
Each Softgel Contains:
Krill oil (Euphausia superba, whole body oil) 1,000 mg
Providing:
Omega-3 fatty acids 220 mg
Eicosapentaenoic Acid (EPA) 125 mg
Docosahexaenoic Acid (DHA) 58 mg
Phospholipids 450 mg
Astaxanthin 88 mcg
Non-Medicinal Ingredients:
Gelatin (bovine), glycerin, sorbitol, natural flavours (cherry, vanilla).
NO gluten, lactose, artificial colours, flavours or preservatives.
Pharmaceutically tested and free from heavy metals, PCBs, dioxins, mercury and lead.
Directions
Adults: Take 1 softgel daily, for the maintenance of good health. Store between 15ºC and 25ºC, away from children.
Number of Servings: 30
Warnings
Consult a health care practitioner prior to use if you are having coagulopathy problems or taking anticoagulants or other medications, or if you are pregnant or breastfeeding. Hypersensitivity (e.g. allergy) has been known to occur with shellfish; if this occurs, discontinue use. Do not use if you are allergic to shellfish, Not suitable for infants.
Our 360° Quality™ Promise
At Jamieson, being Here For Your Health means a commitment to the highest quality standards, from ingredient sourcing to the shelf.
This commitment is part of the reason we're Canada's most trusted health and wellness brand.