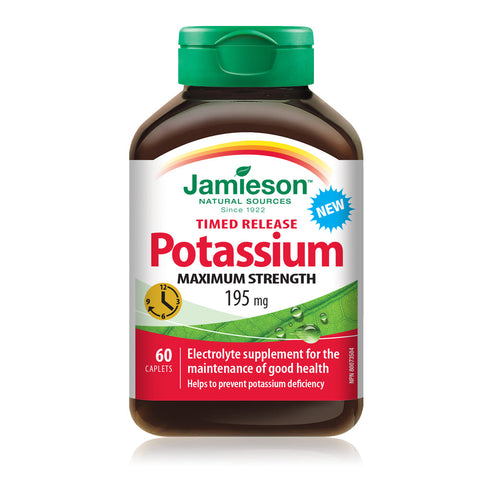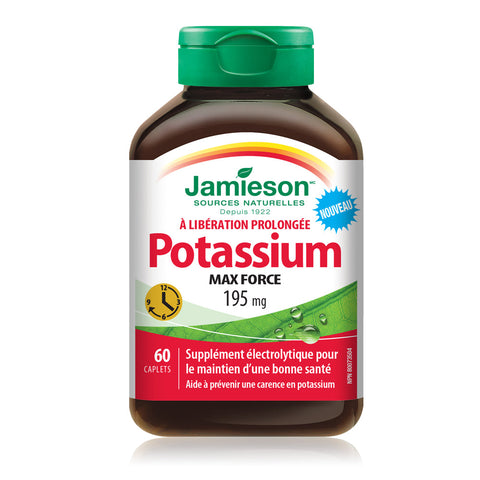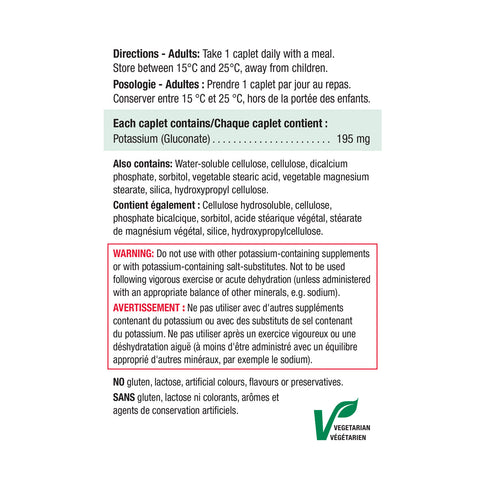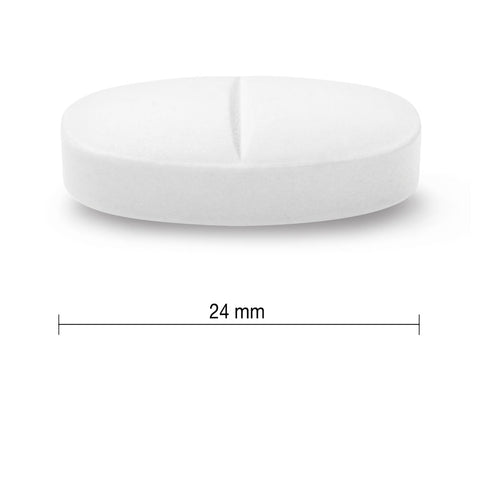 Potassium Ultra-Strength
SKU: 9042
Barcode: 64642090423
Electrolyte Support
Jamieson Potassium Timed Release is an electrolyte support formula providing a gradual release of potassium to help regulate fluid balance in the body and provides the body with key electrolytes.This supplement is especially suited to individuals on diuretic medications and high protein/low carbohydrates diets where the risk of potassium depletion is far greater.
Helps prevent potassium deficiency due to low dietary intake
Provides the body with key electrolytes
Gradual release of potassium over time
Ingredients
Each Caplet Contains:
Potassium (Potassium Gluconate)1 195 mg
Derived from organic potassium. This microencapsulated formula gradually provides active potassium over time.
Non-Medicinal Ingredients:
Water-soluble cellulose, cellulose, dicalcium phosphate, sorbitol, vegetable stearic acid, vegetable magnesium stearate, silica, hydroxypropyl cellulose.
NO gluten, lactose, artificial colours, flavours or preservatives.
Directions
Adults: Take 1 caplet daily with a meal. Store between 15°C and 25°C, away from children.
Number of Servings: 60
Warnings
Do not use with other potassium-containing supplements or with potassium-containing salt-substitutes. Not to be used following vigorous exercise or acute dehydration (unless administered with an appropriate balance of other minerals, e.g. sodium).
Our 360° Quality™ Promise
At Jamieson, being Here For Your Health means a commitment to the highest quality standards, from ingredient sourcing to the shelf.
This commitment is part of the reason we're Canada's most trusted health and wellness brand.